Podcast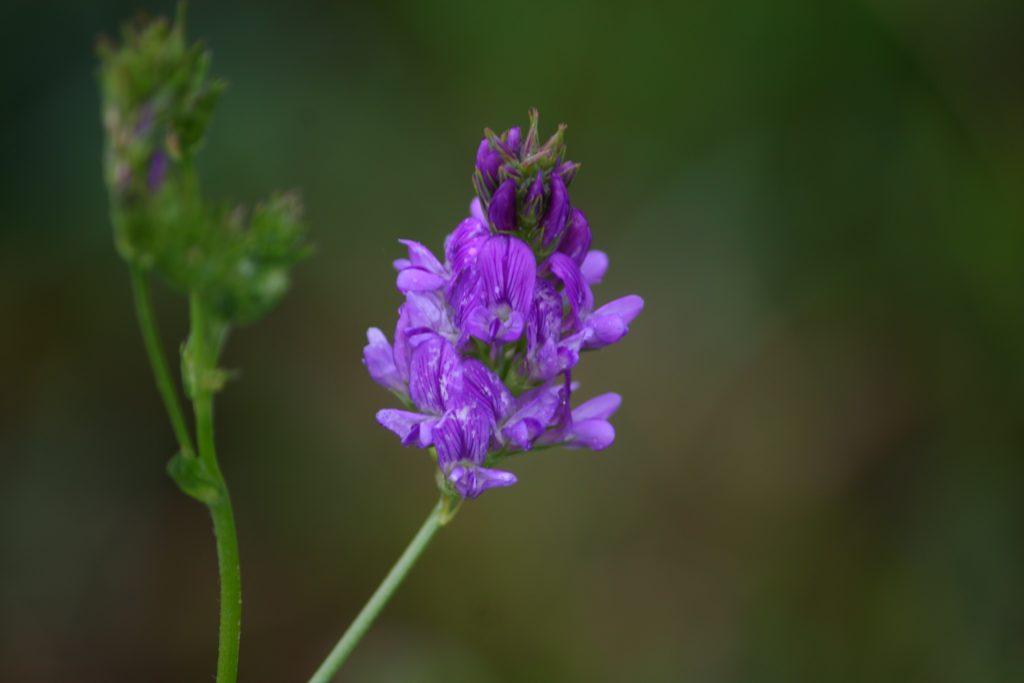 Alfalfa, medicago sativa
Podcast: Play in new window | Download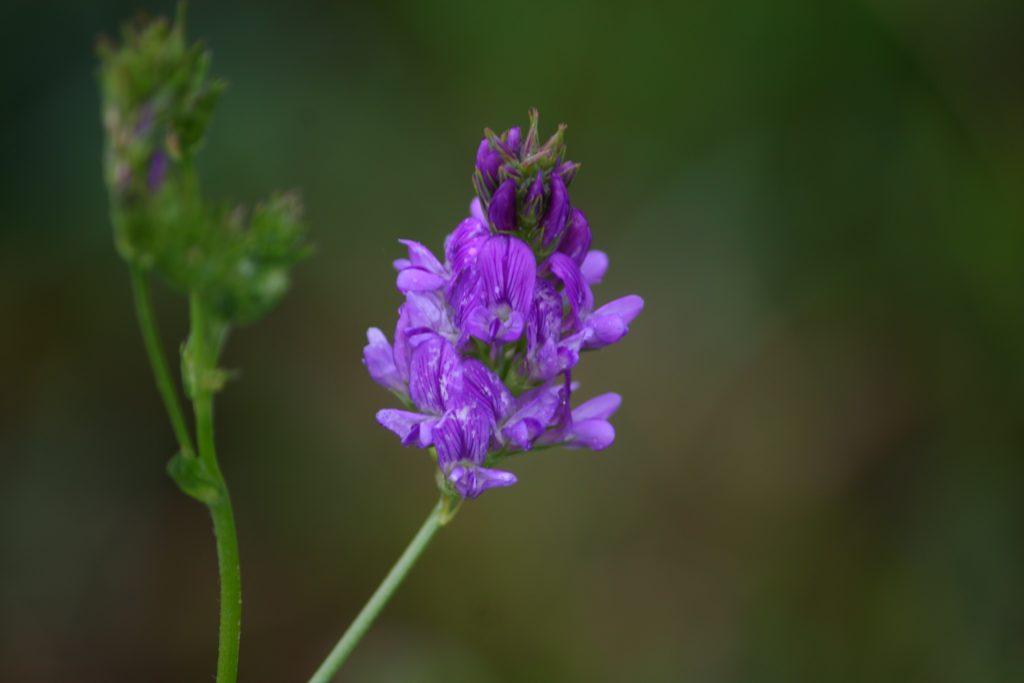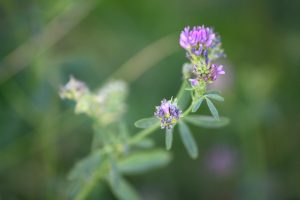 Alfalfa is a perennial of the Fabaceae (beans and peas) family, and it was introduced into North America from (probably) the Mediterranean around 1850.
Uses:
Primary use: eating raw sprouts from seed.
Edibility: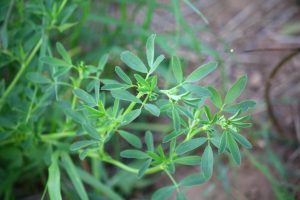 Raw alfalfa sprouts are a favorite on salads, in sandwiches, and in soups, or anywhere fresh green peas, lettuce, or spinach might be used. The young leaves and branches (light green) can be used raw in a similar manner, but once they mature to dark green, it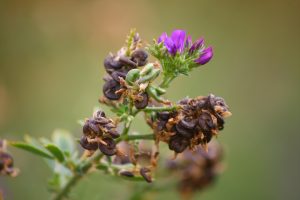 's best to cook them before eating. Drying and cooking the leaves in soup is also a common use of alfalfa. Flowers are delicious raw or cooked. Leaves, cooked or dried, can be made into tea that can be sweetened with honey.[1]http://www.ediblewildfood.com/alfalfa.aspx
Seeds are often sprouted for sprouts. Dry seeds can also be ground and mixed into cereal flours for bread.
Medicinal:
Some sources suggest that while alfalfa has good practical and edible qualities, it is not medicinal.[2]Michael Moore, Medicinal Plants of the Mountain West, Museum of New Mexico Press, 1979, pg. 21 (the book admits that though not strictly "medicinal," alfalfa does have strong health benefits, and … Continue reading But others disagree. Either way, all agree that it has great general health benefits as a dietary aid. Dr. Edward F. Group of the Global Healing Center lists among it's medicinal/health benefits:
Detoxes the urinary tract
Purifies the blood and liver
Has a strong alkaline effect on the body
Promotes bowel movement regularity and healthy hydration
Eases general digestive problems
Contains high levels of enzymes for food digestion and assimilation
Lowers bad cholesterol, and reduces incidence of atherosclerotic plaque
Supports healthy blood sugar levels, especially when taken with manganese
Supports the pituitary gland [3]

http://www.globalhealingcenter.com/natural-health/benefits-of-alfalfa-leaf/
Alfalfa is a good source of calcium and trace mine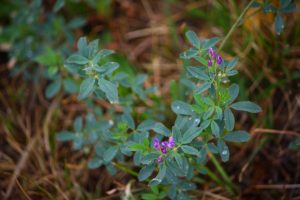 rals, as well as vitamin A and folic acid. It can be a good (though minor) supplement for those with arthritis, rheumatism, colitis, ulcers, and anemia.
Alfalfa has been used as a dietary aid for Celiac Disease. Some sources suggest that alfalfa tea is safe during pregnancy,[4]Michael Moore, Ibid. but others say that pregnant women should avoid alfalfa, which brings us to the alfafa cautions.
Ecological:
Alfalfa is often used as a cover crop by farmers because of it's prolific ability to protect, nurture, and enhance soil production. As a member of the fabaceae family, it is a nitrogen fixer, so it adds nitrogen to the soil, to the benefit of other plants, particularly for wheat, corn, and other grasses. It also has a strong tap root, which reaches deep, penetrating and vitalizing compact or overgrazed soils. It can also be dried and used for mulch, or fed to grazing animals, rabbits, and other herbivorous creatures. It's also enjoyed by deer, elk, and jackrabbits, making it a potential sacrificial plant for wild grazers, who may eat the alfalfa instead of your desired crop.
Cautions: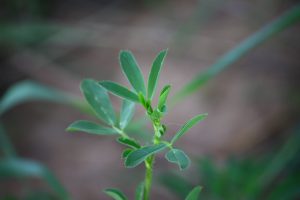 As stated above, pregnant women should avoid alfalfa, as well as those with lupus, autoimmune disease (or those just being treated for autoimmune disease), hormonal cancer, or gout.[5]http://www.globalhealingcenter.com/natural-health/benefits-of-alfalfa-leaf/ Since alfalfa contains saponins (common in many deep greens), alfalfa shouldn't be eaten in heavy quantities. In other words, add them to a salad, but don't make a large salad composed entirely of alfalfa.
More Images of Alfalfa